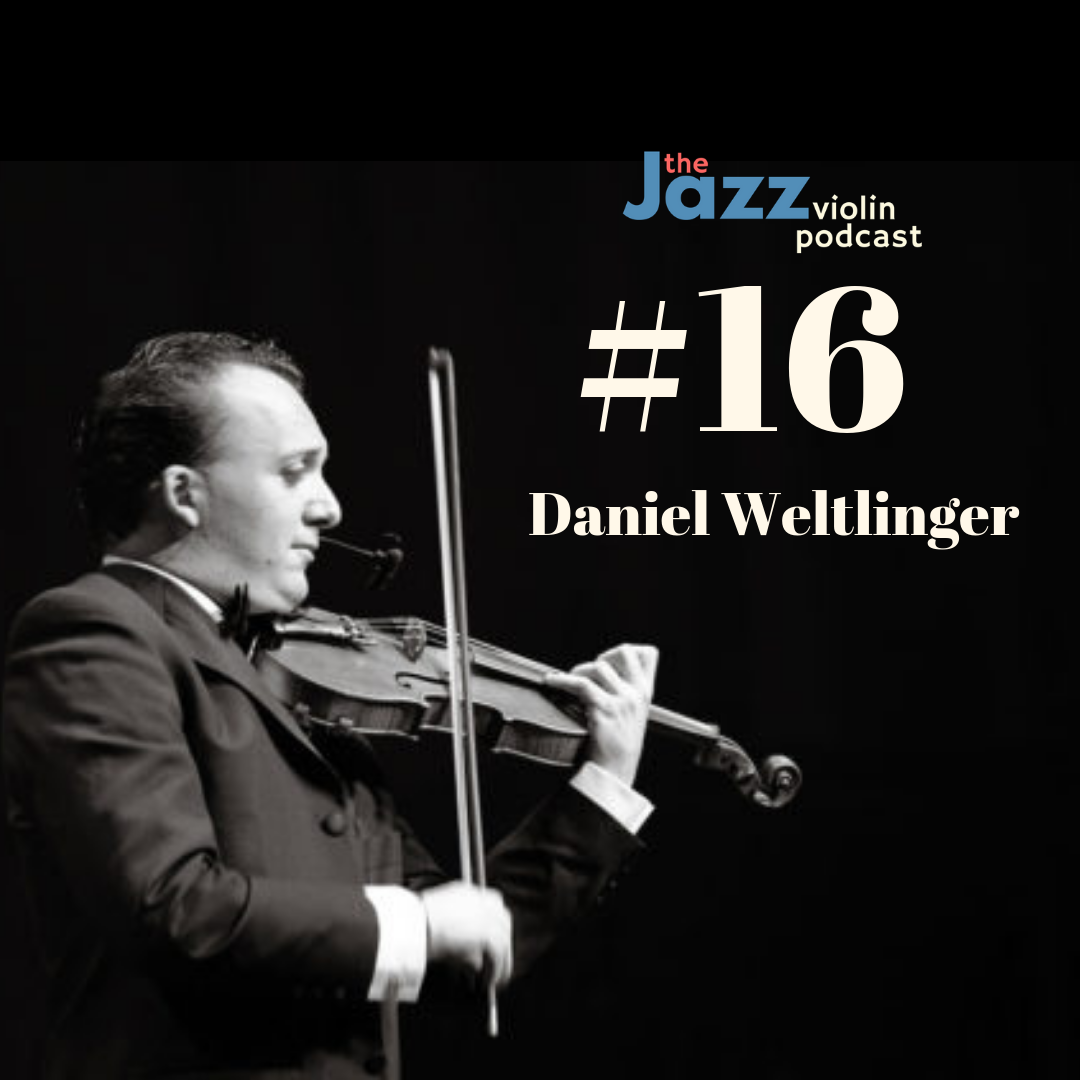 Episode 16 - Daniel Weltlinger
May 27th, 2019 by jazzviolin
You can become a patron of the podcast on Patreon by following this link
https://www.patreon.com/Jazzviolinpodcast
Becoming a patron of the podcast means that you are directly helping the podcast continue. This is a chance for you to help out with the running costs of the podcast, if you feel like you get a lot out of my interviews you can be a part of it by donating a small amount of money.
I will be creating one extra monthly show specifically for my patrons where I listen back to previous shows and chat about some key points that my guests bring up. There are so many great ideas and concepts that these amazing musicians bring up and I would like to share with you some of my favourites! This is great for beginner jazz violinists who want a little direction once in a while.
Daniel Weltlinger
Daniel Weltlinger is an Australian born violinist based in Berlin. He plays with Lulo Reinhardt as well as many other bands that he runs or co-runs. He has just released a new album 'Szolnok' which is the 3rd in a three part series of albums based on his heritage, his musical upbringing and his grandfathers violin.
The music at the beginning of the episode is Daniels tune 'Les enfants de Django' from his album 'Samoreau'
There is a short clip of my band Latchepen playing Benny Golsons 'Whisper Not' before...
We close on London based violinist John Garners duo with Tobie Carpenter 'When you're away' from their debut album 'Odd Socks volume 1'
Share
|
Download(

Loading

)