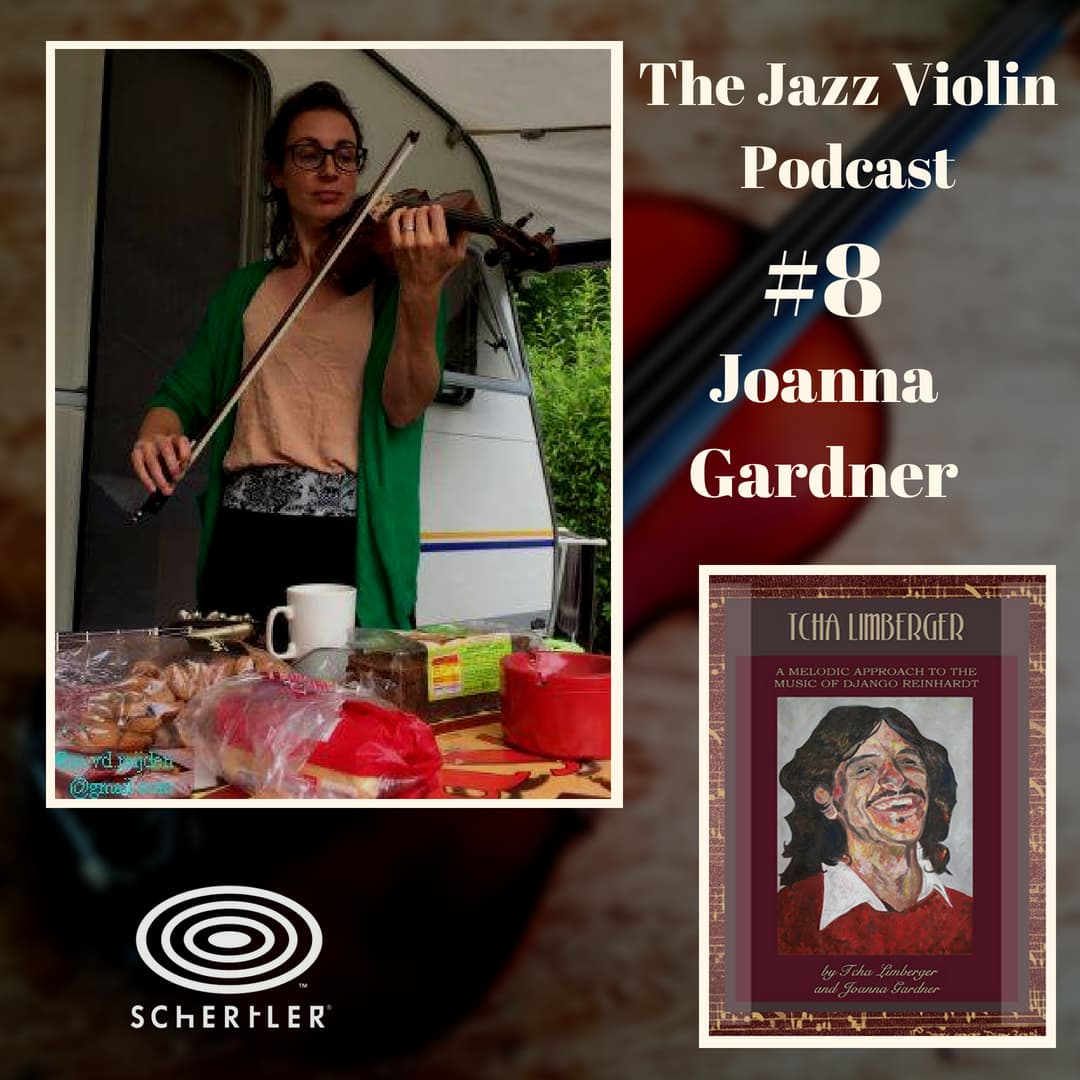 Friday Aug 17, 2018
Episode 8 - Joanna Gardner
Joanna Garner is an english violinist based in Holland. She has recently written and self published a book with Tcha Limberger. The book is a method book, mainly for violin that focuses on Tch's approach to the music of Django Reinhardt. Tcha is a real force for good in the world of swing and Django's music so its great that someone like Joanna has decided to help others understand his way of learning and performing this stuff. Joanna was really enjoyable to chat with but we had to cut things a little short due to us both rushing off for gigs around town so we only got about half an hour in.
If you would like to buy the book send an email to jogardnerviolin@gmail.com and she will give you more info.
The cost is 30 euros for the book + shipping which is  around 10 euros in Eurpe and 16 euros worldwide. If people email Joanna, she will send them bank details to do a bank transfer. If you want to pay by PayPal then it is slightly more expensive to cover PayPal fees.
with Paypal it's 41.50 euros to Europe and 48 euros worldwide.
The music at the beginning is Joanna playing 'Bye Bye Blues' with Duved Dunayevsky from their album due out soon....
There is also a little but of Tchas recording with Lollo Meier playing Dinnette from the album Rosas.
The music at the end is my band Latchepen playing 'Whisper Not' by Benny Golson from our album 'Love Letters'
Comments
(0)
To leave or reply to comments, please download free Podbean or